Photos from the recent 'Jillamatong 2040' forum on regenerative land management and natural capital, held at Martin Royds' property in Braidwood.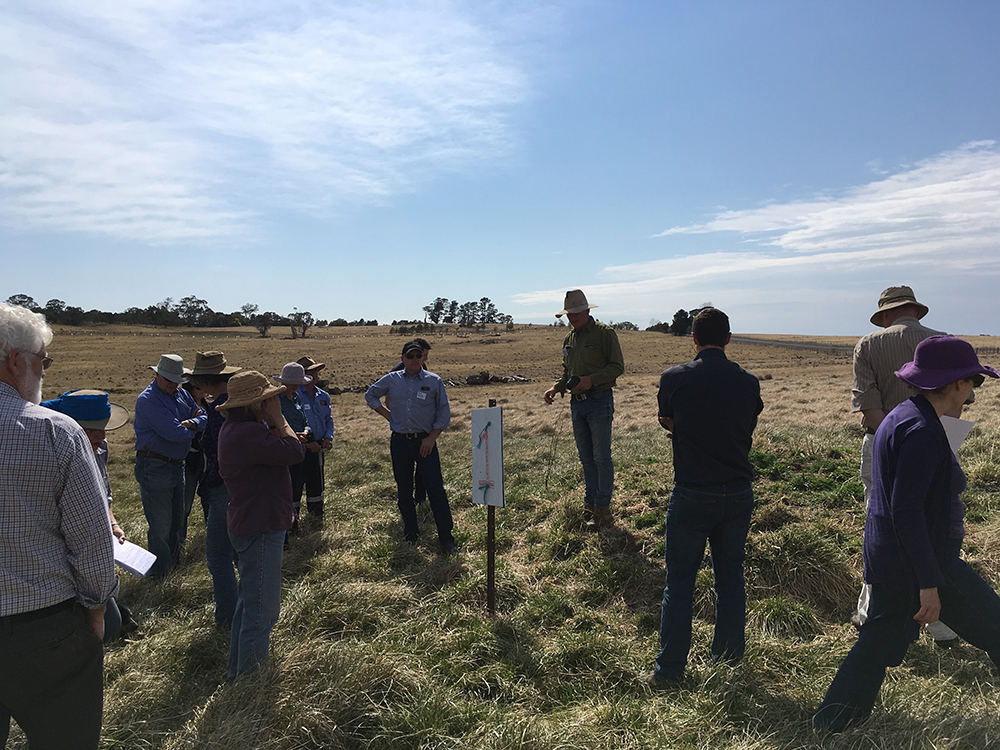 Compost and mulch pile in one of Martin's paddocks, positioned on a natural drainage line to help spread fertility and moisture.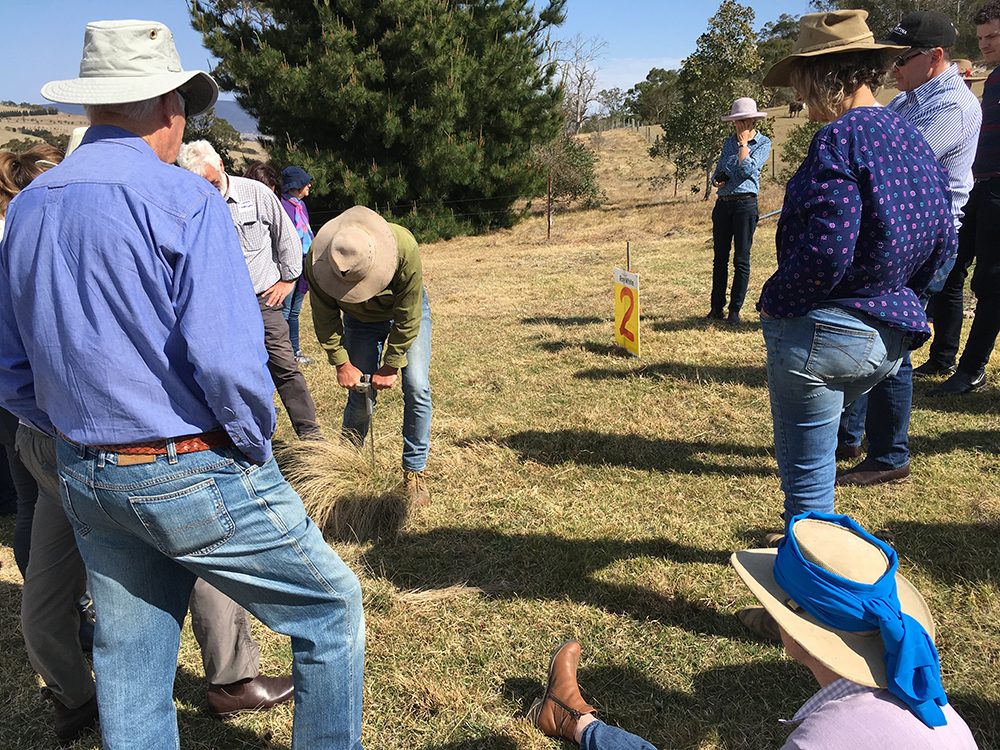 Martin demonstrating reduced compaction due to land management techniques.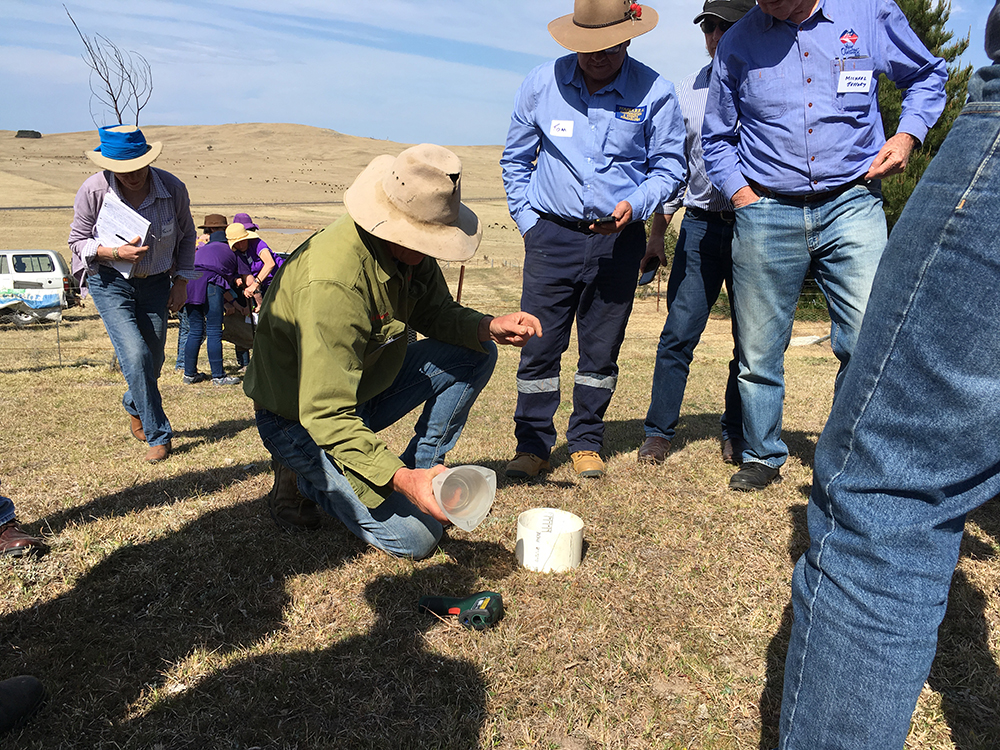 And better water infiltration due to the reduced compaction.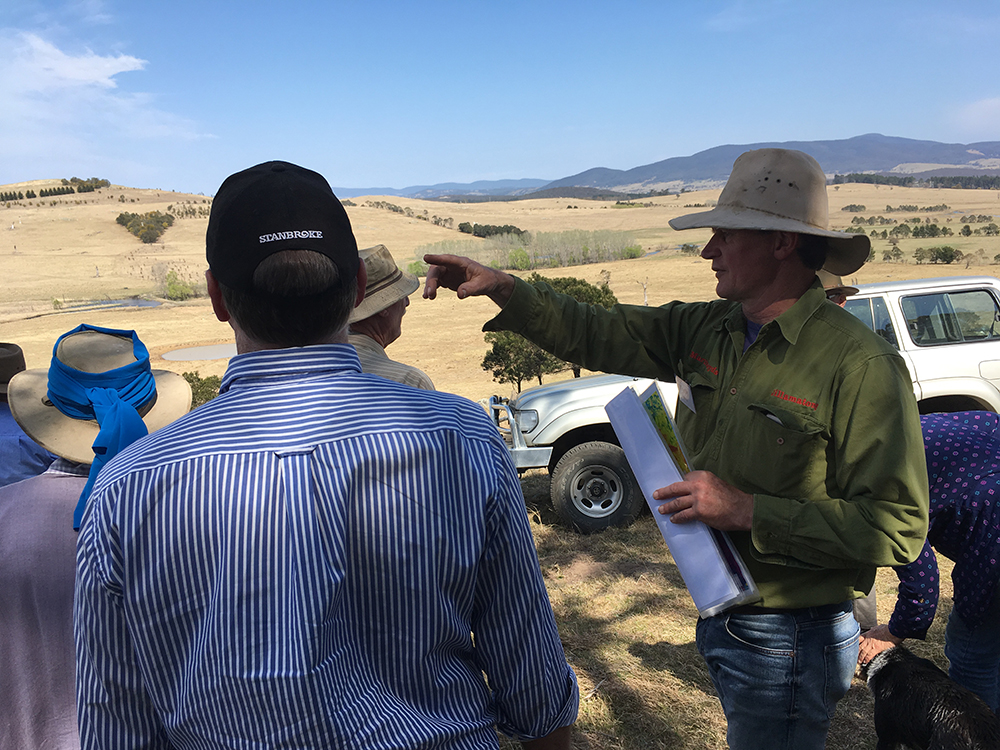 Showing how the farm's use of natural sequence farming is benefiting the land.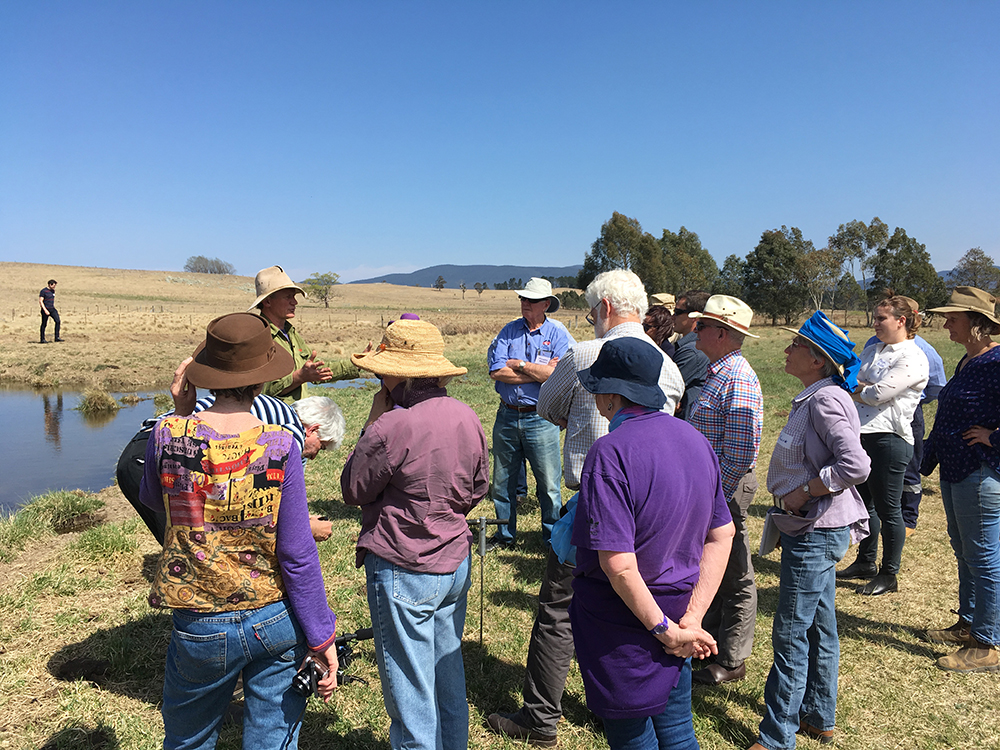 Water from this leaky weir spills over the edges and gently infiltrates surrounding land.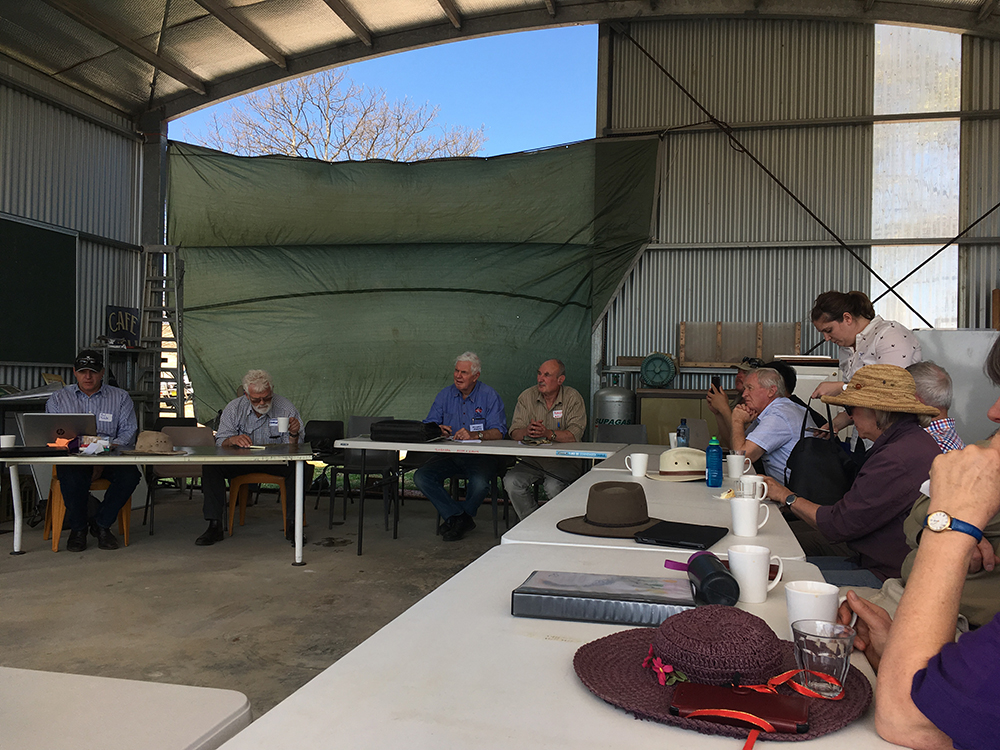 Seminar session in the shed.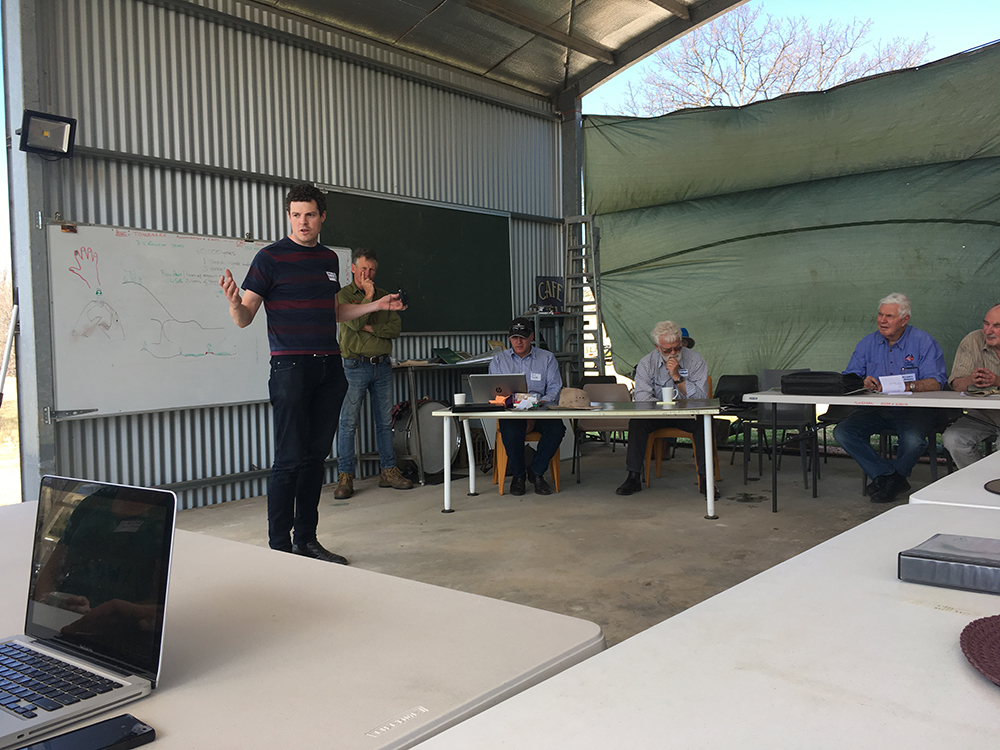 James Bentley describes the National Australia Bank's position on natural capital on farms.